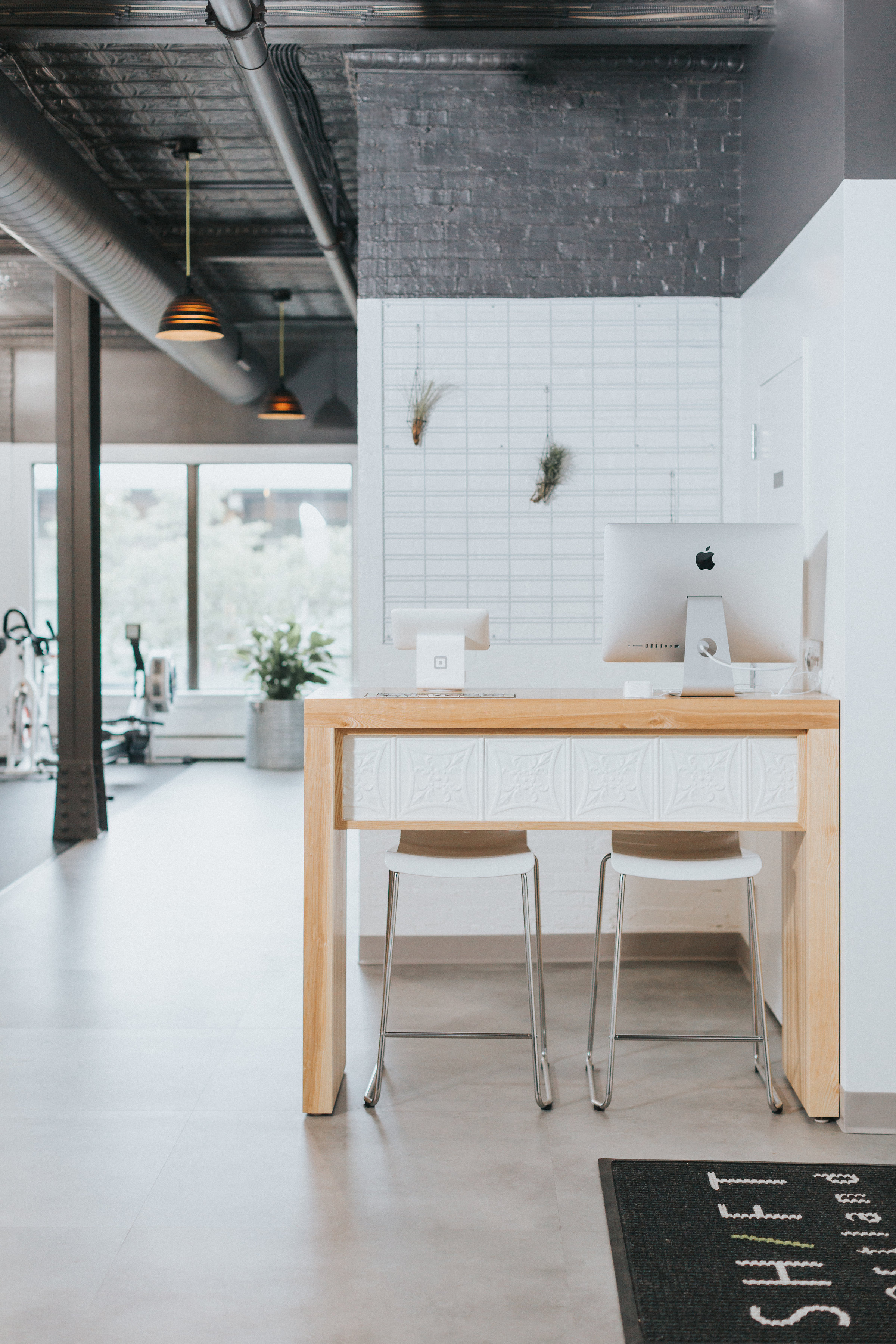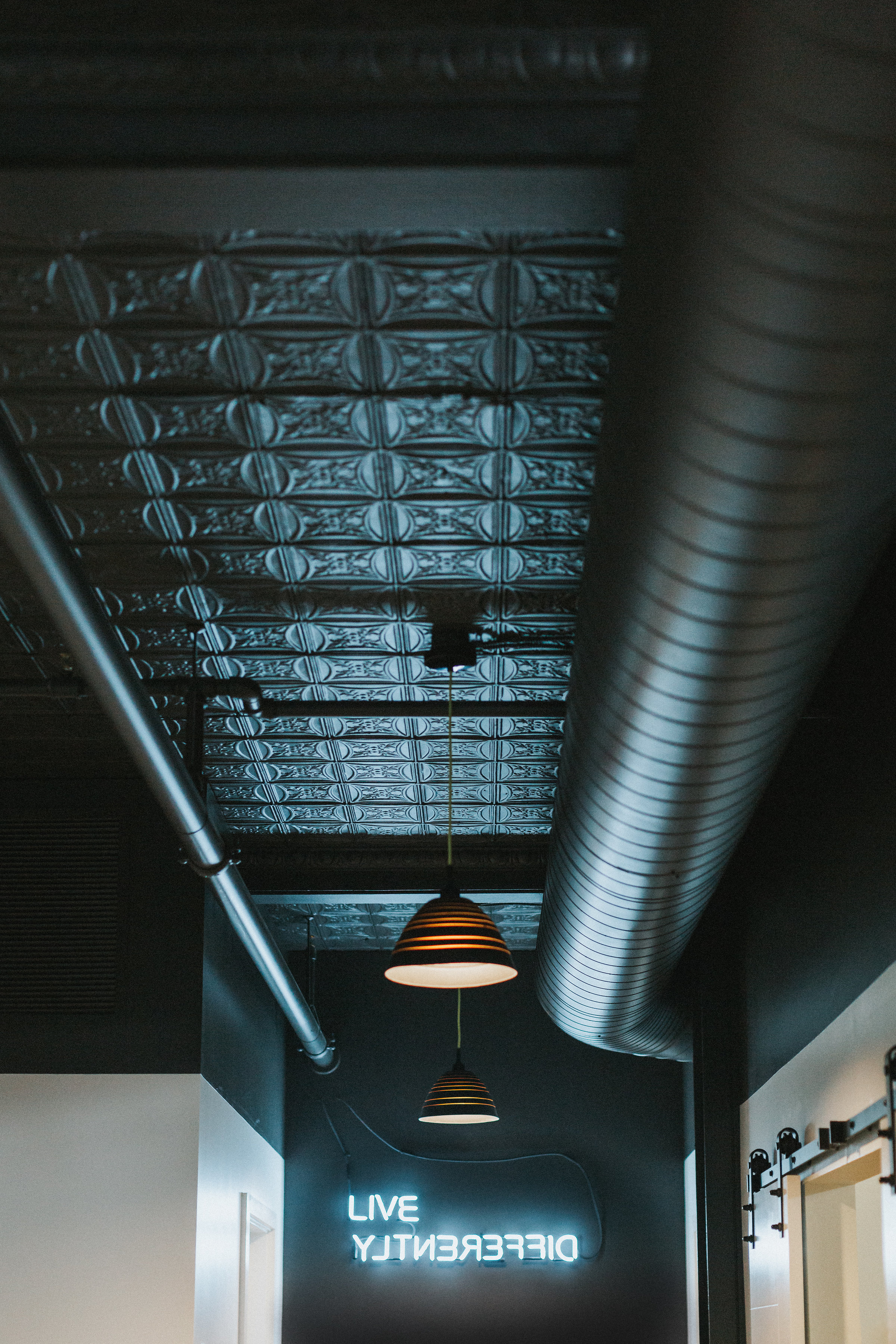 In the past year, Barrett Made has had the opportunity to work on not just one, but two, fitness facilities. The first project was SHIFT, a personal training gym on Preble Street in Portland. The second, currently under construction, is Jibe, a cycling studio on Free Street.
The SHIFT project began in May of 2017. The owners had rented the entire second floor of a building that was built in 1900. It had been used as an office space for years but they knew that there was some early turn of the century magic under all of that 80's blah. They also knew that we shared their vision and could completely transform the space. We started by gutting the entire floor, ultimately uncovering the original, gorgeous tin ceiling. Tin ceilings in a gym? Yes, please. Demo also revealed some amazing steel I-beams that were begging to be exposed. A couple of locker rooms, a yoga studio, some custom furniture and lots of rubber flooring – and voila - a real gem of a gym was created. If you are looking for the classiest workout in Portland, SHIFT has got you covered. Get over there and #makeshifthappen!
While wrapping up at SHIFT, we received a call from someone who had seen what we were doing there and thought that we might be a good fit for her upcoming project. Jibe Cycling Studio was seeking a space in Portland and thought we may be able to help her project become a reality. Once the lease was signed for 22 Free Street, we got to work. This building was also built in 1900 (a great year to build in Portland apparently) had access to two floors of space offering the owner an opportunity to create two distinctly different vibes within one space. Upstairs will feature a retail space, sitting area, and 2 spacious locker rooms. Downstairs will be the spin studio. Figuring out how to comfortably fit a bunch of stationary bikes on the lower floor was quite a task for our design team, but they live for a challenge. When completed, Jibe Cycling Studio will be two floors of butt-kicking, transformational awesomeness. They should be open and ready for you by April. Check it out and join the #jibetribe.
With spring around the corner, we should probably be taking these jobs as a message from the universe. It's time to hit the gym!
--